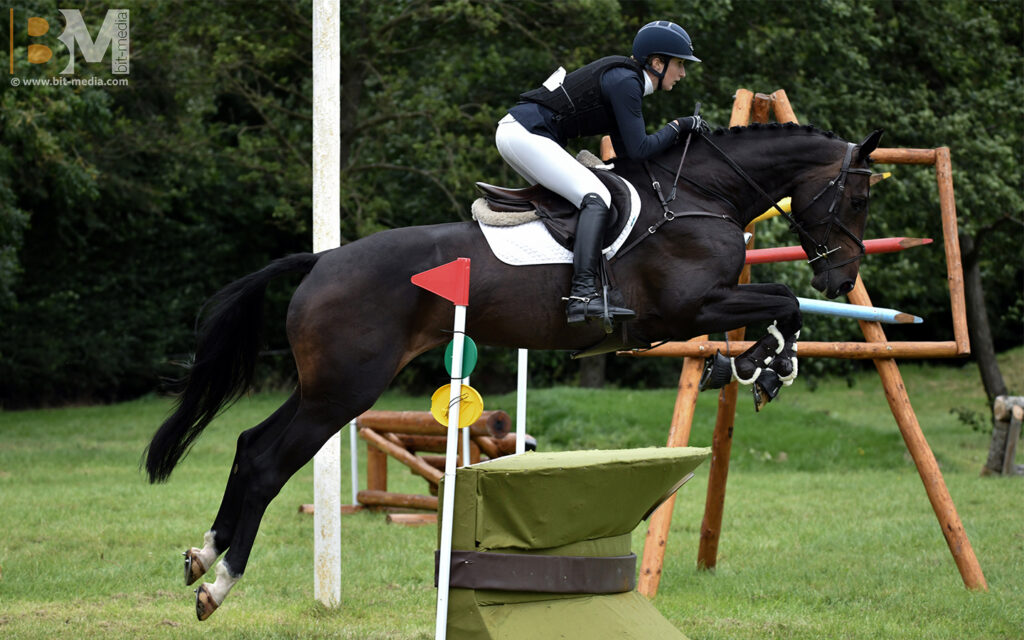 Young Event Horse Classes
1. FOUR YEAR OLD YOUNG EVENT HORSE
2. FIVE YEAR OLD YOUNG EVENT HORSE
Objectives
"The Objectives of the Young Event-Horse Series remain unchanged from those defined by the Future Event Horse League in 1999. If a synopsis were required, it might be defined as the "pursuit of excellence" in the identification, production and promotion of the best Irish-bred horses which might, in the future, continue to contribute to the pre-eminence of the Irish Sport Horse on the world stage in the sport of eventing.
YES! is made up of three distinctive phases
· Ridden Display of Basic Flatwork (RD)
· Jumping (J)
· Suitability & Potential (S&P)
· YES! continues to present a Series for 4-year old and 5-year old Irish-bred horses. We are the Kindergarten for potential international event horses and a defining link in the long chain from the breeding of a horse to its appearance in a CCI5* – L.
· Horses aged 6 and upwards continue to be catered for by way of a Speed Derby.
· YES! has Qualifiers throughout the country.
· The criteria for horses' eligibility to compete in YES! are explicit and specific. The rules for qualification for the YES! Award continues to insist on Minimum Accepted Standard (MAS) in each phase of adjudication, irrespective of total (or gross) scores in the overall competition.
· The joint initiative with the Royal Dublin Society (see below) will continue in 2022, offering our riders an opportunity to qualify for its Young Event Horse Classes at the Dublin Horse Show in August.
· Because of the unique nature of YES! courses, we have developed specific Jumping Rules to adjudicate the challenges presented. Riders should familiarise themselves with these in advance of competition.
Participation
· In 2022 riders are confined to a maximum of three horses per age group. If this compromises efficiency, it will be further reduced to two horses per rider in future years.
· Participation in the Qualifiers is open to all 4 and 5 year old Irish Bred horses.
· 5 year old mares that have bred a registered foal are eligible to be adjudicated in the 4 year old YES! category. Photocopies for foal registration must be submitted at time of entry.
· 6 year old mares that have bred a registered foal are eligible to be adjudicated in the 5 year old YES! category. Photocopies for foal registration must be submitted at time of entry.
· An Embryo Transfer donor mare, that has not biologically bred and reared a foal, is not eligible for the derogation.
· All Irish-bred horses, irrespective of stud-book registration, must have been foaled in Ireland.
· ALL participating horses must produce a Named Passport with Recorded breeding (i.e. Sire, Dam and Dam's Sire) and identification of breeder. It is the responsibility of the owner and rider to ensure that the horse's Passport details are correct.
· Similarly, all horses must be micro-chipped for the purpose of identification, with bar-code attached to the passport.
· The height of a horse must be 15.0 hands (153 cm) or over.
· Minimum age of riders – 16 years old on January 1st 2022.
· Membership and registration of horse and rider with any equestrian society or association is NOT a pre-requisite for YES! participation.
As riders will go immediately from their flatwork display to the jumping arena to the triangle, it is expected that they will be able to compete in numerical order.
Hors Concours (HC): Hors Concours entries for educational purposes in a lower age group are welcomed and encouraged and should be availed of whenever possible. A Hors Concours athlete must observe exactly the same rules as a regular athlete, but no qualification can be awarded nor points earned for the League. Hors Concours athletes accepted at entry will be recorded as such in the programme and may be asked to compete either first or last in their section. Athletes permitted to continue Hors Concours may compete at their allotted time, but must in each case be indicated by HC on the scoreboard.
Sponsorship
Young Event Horse League Sponsored by HSI
The organisers of the Young Event Horse Series (YES!) would like to thank Horse Sport Ireland (HSI) for their generous sponsorship and continued support.
The Young Eventhorse Series winners in each age group are based on the highest number of points accumulated during the season's Qualifiers.
• Eligibility is dependent on the same combination of horse and rider competing at each qualifier.
• The best placings from any three of the four qualifiers will count, based on the points table below.
| | | | | | | | |
| --- | --- | --- | --- | --- | --- | --- | --- |
| Place | 1st | 2nd | 3rd | 4th | 5th | 6th | Completed |
| Points | 10 | 8 | 6 | 4 | 3 | 2 | 1 |
In the event of equality of League points, placings will be determined by the highest average score awarded in the Suitability & Potential – Jumping phase.
League Prizes • The prize fund for the 4 & 5 Year Old YEH leagues, generously sponsored by HSI, is as follows:
| | | | |
| --- | --- | --- | --- |
| | Breeder | Owner | Rider |
| 1st | € 800 | € 800 | € 800 |
| 2nd | € 450 | € 450 | € 450 |
| 3rd | € 250 | € 250 | € 250 |
Qualifier Prizes: A Young Producers Bursary of €80 will be awarded to prize winners at each qualifier;
4 Year old Section; 1st -6th
5 Year old section; 1st – 4th
Class Format
Qualifiers consist of 3 phases;
Ridden Display of Basic Flatwork
Suitability and Potential
Jumping
1. Ridden Display of Basic Flatwork
· As per rules published in this schedule. Current Eventing Ireland Rule Book covering 'One-Day Events – Dressage' for Novice Classes.
· Basic tests (4 + 5 year old tests revised 2020) will be performed in 60×20 metre arenas and assessed by competent Judges selected by YES!.
· These tests must be ridden from memory.
· The tests will result in a score of plus points.
· Riders go directly to the jumping arena from the dressage arena.
2. Suitability and Potential (S&P)
· In 2005, FEHL successfully introduced the concept of "Presentation" as part of the Judging of Suitability & Potential. In this phase, an animal's suitability and potential as a future international event horse is assessed throughout the entire competition, based on a number of set criteria, by Judges selected from a panel of competent and experienced horsemen and horsewomen, by invitation of the YES! Organisers.
· Points are awarded by the S&P judges in each class, having assessed the horse throughout the Basic Flatwork, Jumping and Presentation phases. In all phases horses will be rewarded for presenting an outline appropriate to their age, rather than presenting a restrained outline. The criteria for the judging of S&P are included in our Schedule.
· This phase uses a simple isosceles triangle larger than 20m x 20m x 30m. It takes place immediately after the Jumping Phase, the horse being stripped of its saddle, and proceeds as follows;
Conformation
The horse is required to Halt (straight, square and immobile) on a loose rein to accommodate the visual examination of conformation, limbs, etc.
Movement – Walk and Trot in hand
You are asked to walk your horse in a straight line from A to B, show medium walk across the base of the triangle from B to C, and then walk in a straight line from C back to A. The same demonstration is repeated in trot, showing some engaged strides across the base of the triangle from B to C.
The horse should demonstrate correct in-hand training by being able to halt, walk and trot on a loose rein beside the handler in straight lines and without being "dragged" along.
TB Percentage:
Recognising the importance for quantity of Thoroughbred blood in event horses, an additional mark (out of 10 marks) will be awarded to each horse based on the percentage of TB blood in its pedigree. For example, a horse with 55% blood will be awarded a score of 5.5 and a full thoroughbred horse will be awarded a score of 10.
3. Jumping
· This phase takes place over 6 knockable fences followed by a Derby-type course in an enclosed arena, over fences best described as miniature replicas of cross country fences. The lower part of a fence may be solid, e.g. in the form of a bank or stone wall.
· Fences likely to be encountered are ditches, water, banks, bush fences, a coffin or sunken road etc, as well as combinations of such fences.
· From a maximum score of 8 points per jumping effort, penalties will be deducted for fences knocked, refusals, excess time etc, as per YES! Rules, resulting in a score of plus points.
Heights, Speeds and Distances are as follows
| | | |
| --- | --- | --- |
| Class | 4 Year Olds(128 points) | 5 Year Olds(160 points) |
| Max. No of Jumps (The first 6 being knockable) | 16 | 20 |
| Up to a Max Height cms | 95 | 105 |
| Speed m/min | 325 | 350 |
| Up to a max Course length m | 1000 | 1250 |
Tack
· Snaffle bridles, as defined by FEI, are mandatory.
· Only Cavesson, Drop, Grackle Mexican and Flash Nosebands, as defined by FEI, are allowed.
· Crank nosebands are not permitted.
· Bit guards are not allowed.
· Fly veils and ear muffs are not allowed
· No martingales of any description are permitted.
· Neckstraps and/or breastplates are permitted.
· No item of tack excluded from competition (except boots) is allowed in the practice arena.
· Only saddle contoured numnahs are permitted. Saddle cloths or visible logos are not permitted.
· Only normal non-performance-enhancing front boots are permitted by YES!. Where doubts exist, officials may insist on their removal.
· Hind-leg boots or bandages are not permitted in competition.
· Boots, including overreach boots, are not permitted in the ridden display.
· Ridden Display – Riding/hacking jacket, white/beige breeches, shirt and tie/stock and full riding boots.
· The wearing of "international" green jackets with tricolour emblem is forbidden.
· Safety helmet is compulsory in all phases. Fixed peak hats used for dressage are NOT permitted for cross country.
· Jumping – Back protectors are compulsory and X-Country rider colours are encouraged.
· Must be made of metal and be less than 2.5 cm in length.
· Rubber rowels are allowed.
RDS Young Event Horse Class
· The joint initiative between the Royal Dublin Society with the Young Event-Horse Series will continues this year.
· The decision of the Chief Steward in determining the qualifying horses is absolute and final.
· Further details of these classes will be available in the Dublin Horse Show Competition Schedule which will be available at the YES! Qualifiers.
· A change of rider will not be permitted in the Junior Young Rider Event Horse class at the DHS under any circumstances. Only the horse / rider combination that qualify will be allowed to compete at the DHS.
· A change of rider may be permitted in the Young Event Horse classes at the DHS in the case of bona fide sale and change of registered ownership or proven injury. In all cases a change will only be allowed on written request and with the approval of the DHS Show Director. In addition, the substitute rider will be required to be signed off by a Level 2 HSI accredited coach as capable of competing in the competition.
· Details about the classes can be viewed from the DHS website https://www.dublinhorseshow.com/equestrian-information/performance-classes/young-event-horse/
· Five horses from each age group will be invited to enter the Dublin Horse Show from each of the four YES! qualifiers.
· Placings, in the event of equality of points after three phases, will be decided using this criteria.
o Highest score in the Jumping phase
o Highest score in the Ridden Display phase
o Highest score in the Suitability and Potential phase
o The final criteria will be the jumping time closest (under) the optimum time.
· In the event that the age categories are split into two sections due to high numbers, the two highest placed horses in each section will qualify for the Dublin Horse Show. The fifth or final horse to qualify will come from that section where the next highest placed horse is closest to the section winner – conditional on it achieving the required MAS*.
· In the event of an equality of points, the horse closest (under) to the optimum time will be awarded the fifth qualifying place.