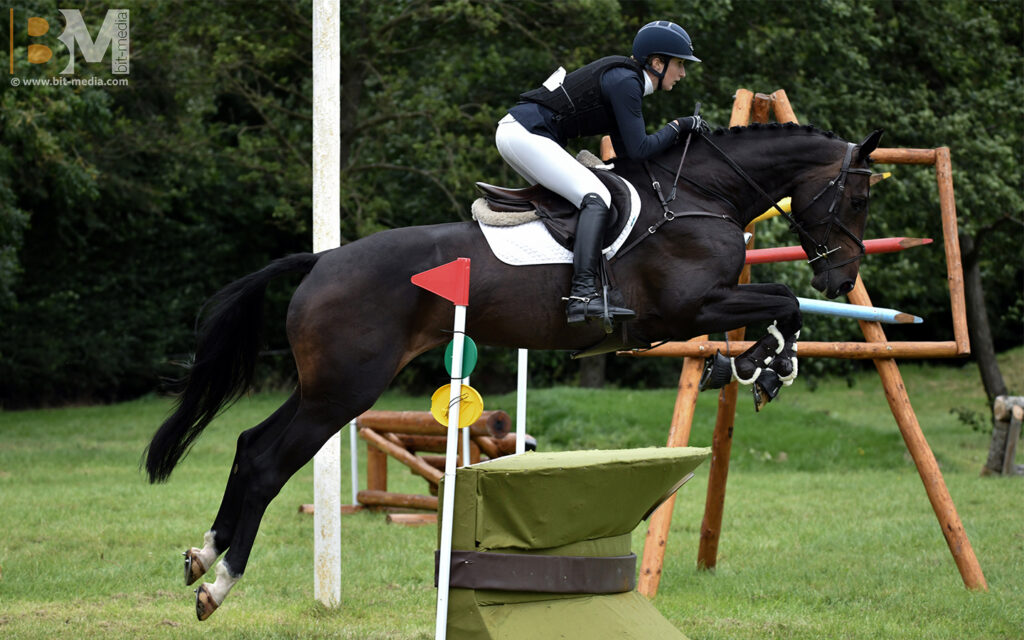 Young Event Horse Classes
1. FOUR YEAR OLD YOUNG EVENT HORSE
2. FIVE YEAR OLD YOUNG EVENT HORSE
Objectives and Participation
Sponsorship
Class Format
Tack
RDS Young Event Horse Class
Objectives and Participation
Objectives
"The Objectives of the Young Event-Horse Series remain unchanged from those defined by the Future Event Horse League in 1999.  If a synopsis were required, it might be defined as the "pursuit of excellence" in the identification, production and promotion of the best Irish-bred horses which might, in the future, continue to contribute to the pre-eminence of the Irish Sport Horse on the world stage in the sport of eventing.  
YES! is made up of three distinctive phases
1.     Ridden Display of Basic Flatwork (RD)
2.     Jumping (J)
3.     Suitability & Potential (S&P)
·        YES! continues to present a Series for 4-year old and 5-year old Irish-bred horses.  We are the Kindergarten for potential international event horses and a defining link in the long chain from the breeding of a horse to its appearance in a CCI5* – L.  
·        Horses aged 6 and upwards continue to be catered for by way of a Speed Derby. 
·        YES! has Qualifiers throughout the country.  
·        The criteria for horses' eligibility to compete in YES! are explicit and specific.  The rules for qualification for the YES! Award continues to insist on Minimum Accepted Standard (MAS) in each phase of adjudication, irrespective of total (or gross) scores in the overall competition.  
·        The joint initiative with the Royal Dublin Society (see below) will continue in 2023, offering our riders an opportunity to qualify for its Young Event Horse Classes at the Dublin Horse Show in August.
·        Because of the unique nature of YES! courses, we have developed specific Jumping Rules to adjudicate the challenges presented.  Riders should familiarise themselves with these in advance of competition.  
Participation
Ø  In 2023 riders are confined to a maximum of three horses per age group.  If this compromises efficiency, it will be further reduced to two horses per rider in future years.
Ø  Participation in the Qualifiers is open to all 4 and 5 year old Irish Bred horses.  
Ø  5 year old mares that have bred a registered foal are eligible to be adjudicated in the 4 year old YES! category.  Photocopies for foal registration must be submitted at time of entry.
Ø  6 year old mares that have bred a registered foal are eligible to be adjudicated in the 5 year old YES! category.  Photocopies for foal registration must be submitted at time of entry.
Ø  An Embryo Transfer donor mare, that has not biologically bred and reared a foal, is not eligible for the derogation.
Ø  All Irish-bred horses, irrespective of stud-book registration, must have been foaled in Ireland.  
Ø  ALL participating horses must produce a Named Passport with Recorded breeding (i.e. Sire, Dam and Dam's Sire) and identification of breeder.  It is the responsibility of the owner and rider to ensure that the horse's Passport details are correct.
Ø  Similarly, all horses must be micro-chipped for the purpose of identification, with bar-code attached to the passport.  
Ø  The height of a horse must be 15.0 hands (153 cm) or over.  
Ø   Minimum age of riders – 16 years old on January 1st 2023.  
Ø  Membership and registration of horse and rider with any equestrian society or association is NOT a pre-requisite for YES! participation. 
As riders will go immediately from their flatwork display to the jumping arena to the conformation, it is expected that they will be able to compete in numerical order.
Hors Concours (HC): Hors Concours entries for educational purposes in a lower age group are welcomed and encouraged and should be availed of whenever possible.  A Hors Concours athlete must observe exactly the same rules as a regular athlete, but no qualification can be awarded nor points earned for the League. Hors Concours athletes accepted at entry will be recorded as such in the programme and may be asked to compete either first or last in their section.  Athletes permitted to continue Hors Concours may compete at their allotted time, but must in each case be indicated by HC on the scoreboard.  
Sponsorship
Class Format
Tack
RDS Young Event Horse Class